What is Family Deaf Church?
We are a community of believers who worship Jesus Christ in American Sign Language (ASL)
But before people can pray to the Lord for help, they must believe in him (Jesus). And before they can believe in the Lord, they must hear about him (jesus). And for anyone to hear about the Lord, someone must tell them.
– Romans 10:14 (Erv)
Welcome
Family Deaf Church is open to Deaf, hard of hearing, and hearing people who want to worship God in ASL (American Sign Language). We have voice interpreters available to those who are learning ASL.
We work with family members to learn ASL so they can communicate with their Deaf family members.
Social Media
Social media is a great place to get more information about us. See our Facebook page for up to date information on events.
Look for us on Rumble.com to watch sermons by Pastor James Williams that you missed. Rumble is free and does not require an account to watch videos.
Click on our INFO page for the links to FB and Rumble.
Online Meetings
Starting in 2020 with the Covid 19 pandemic, we decided to offer Bible study and worship online through ZOOM meetings. ZOOM meetings are a great option! No gas? No car? Not feeling well? NO PROBLEM! ZOOM with us!
Contact us for the ZOOM meeting codes.
SEE YOU ONLINE!
Bible studies
Not everyone knows the Bible as well as we should. Join us for classes (in ASL) and learn God's Word.
We offer classes on Sunday mornings and Wednesday nights.
Click on our INFO page for the schedule.
Activities
We have potluck dinners, camping, and other social events. Due to Covid 19, these activities were placed on hold; but with God's help, we will get going again soon.
Check our Facebook page for the latest information.
Family Deaf Church is very blessed to have James Williams as our pastor to the Deaf.
Pastor Williams learned Sign Language because of a Deaf family member.
Deaf church members are so glad to be able to communicate directly with him.
He is currently studying for his PhD at a local seminary. He is sharing his knowledge of the Bible with us.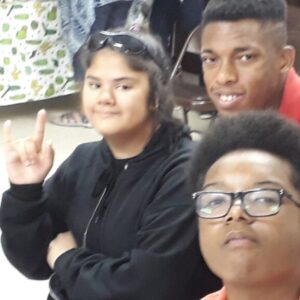 youth are our future
When we consider where we are heading, we must think of our youth.
They represent the future of our church.
May God bless them and guide them.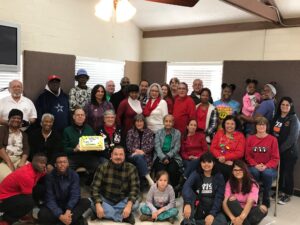 a community of believers
We come from all walks of life. But we are united in Christ and walking toward the future as the family of God.